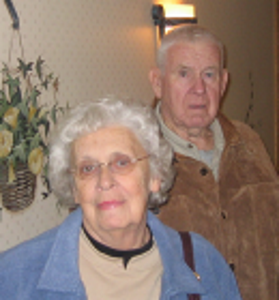 Dale and Gerry Lingo started Lingo Marine in 1961, as part of his gas station operation. "Gas stations", as they were called in the post-war years, provided full-service automobile fueling, in addition to basic oil change and lubrication, and minor engine repair.
The station's location on "busy" US 113 north of Millsboro (the site of the now-vacant old McDonalds) ensured plenty of exposure in the early days and  contributed substantially to the growth of the fledgling marine business.
Dale's inspiration for Lingo Marine was a natural outgrowth of his love of the water and boating on the local waterways since childhood. His knowledge of and experience with motors and all things mechanical provided the motivation to move forward. Gerry contributed her encouragement, patience and a good head for business.
Between them, while raising a family of three, their business grew with not only loyal customers, but in the number of products represented, and with an ever-expanding facility in which to house inventory and essential services.
Today, Lingo Marine, Inc., is a full-service marine dealership covering a 60-mile radius of Millsboro, representing manufacturers, such as Xpress Boats, Veranda Pontoons, Calypso Skiffs, and Mercury, Suzuki, and Yamaha outboard motors.
Maintenance services range from Mercury, Mercrusier, Suzuki and Yamaha repairs, bottom painting, and aluminum welding to storage.
With a staff of ten employees, Lingo Marine is well prepared to serve your sales, parts, repair, and general boating needs.